A simple eating clean guide for beginners that works!
If you don't want to go through a million articles with difficult to pronounce vitamin names and find all the information and food swaps, then keep reading this blog. I will mention some food swaps but great tips to incorporate them into your lifestyle.
Eating clean can be the most difficult thing in the world. Especially if you're someone that loves to eat. But there comes a point in your life when you have decide whether eating is more important or your body and mind is more important.
I was 24 when I made the decision to start eating clean. I had to. I had no choice. I was getting sick way too much, I had stomach issues because of anxiety, I had bloating. Plus I felt no energy in my body.
And everything literally changed a few months later. Sure, I still do get sick sometimes whenever I start eating out too much. But whenever I do follow a clean eating habit, I have great energy, better mood and I feel really good about taking care of my body. It makes me feel like I'm in control of my body and the choices I make. And that is the best feeling!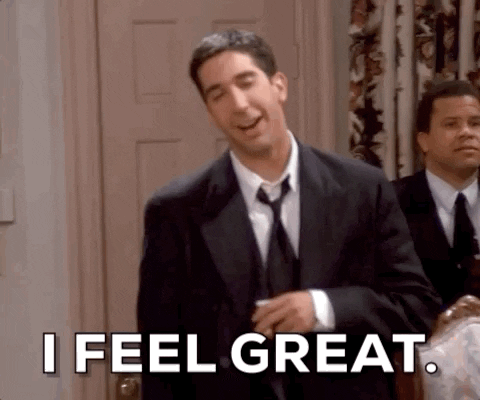 Benefits of clean eating
If you're still not convinced even after my sappy story, here's some more motivation for you.
Eating clean and healthy,
Increases your energy, means you'll have the physical ability to do things that you love and not just experience a sudden spike in energy
Improves your mood, means it'll lessen your feelings of sadness and worry
Improves hormone balance, means girls will have more regular periods and better mood
Improves your gut, means less bloating and better metabolism
Helps you lose weight as well
How to start eating clean
These are some general rules if you want to start eating clean. I will tell you what you can swap these with later in the blog.
Anything processed coming to you in jars, cans, etc is filled with sodium, preservatives, sugars, and all the things that are causing the problems. All the white stuff we eat, like white sugar, white flour, white bread, etc, all that is processed. You need to avoid these as much as you can.
Vegetables, fruits, chicken and meat, everything that is produced without pesticides, any sprays, any hormone injections, etc. These foods have more nutrients like proteins, vitamins and all that jazz.
It's important to cook to your own food because you'll know exactly what's going in it.
Avoid sugar, drinks and alcohol
I think this is the toughest one but believe me you'll get there. Drinks and alcohol are just really bad for your gut and liver.
Healthy food swaps to start eating clean
Here is the fun part. These are the food swaps I did to get more healthy, fix my stomach issues, acid reflux, low energy levels, and everything I've mentioned earlier. These are some really basic ones for beginners.
1. Honey or brown sugar for sugar
If you like having tea, honey is a great substitute. In baking you can use brown sugar instead of white sugar. It will take months to get used to. You want to start decreasing your white sugar intake bit by bit and then to 0 one day.
2. Wheat flour or oat flour for white flour
There are so many kinds of flours that are better for you than white flour. Whole-wheat, oat flour are mostly used for making flat-bread, wraps, bread, etc. Other options for baking cookies, pies are almond flour, coconut flour, gluten-free flour, etc
I actually love the taste of whole-wheat sandwiches way way more. They just seem more gourmet. Also, you can make great oat cookies and brownies with oat flour.
3. Chilled lemon water for coke
You can keep lemon water or home made lemonade in your fridge and have it every time you crave for coke or cold drink. You can even try making a fresh batch of detox water every day. This will really curb your craving.
4. Veggies or oatmeal for bread
It's hard to find gluten-free bread where I live and I can't have whole wheat bread all the time (I think I have a gluten allergy, I'm not sure). So instead of having a sandwich for lunch everyday I try to have my chicken or patty with a side of veggies. Or mix it up in savoury oatmeal.
Some of my favourite veggies to have on the side of chicken or beef are capsicum, carrots, zucchini and broccoli. They're all great for boosting mood and energy and they taste delicious!
5. Whole wheat pasta for regular pasta
Again, anything white is just BAD. Whole-wheat pasta actually tastes so much better. Other options to try are lentil pasta, quinoa pasta and gluten-free pasta. You can substitute these into any pasta dish.
6. Green tea for tea
If you cannot skip your sugar in tea then having green tea instead of tea is a great idea. If you have tea multiple times a day, it's good to substitute a few of those to green tea.
What I've noticed over the years is that tea only spikes up my energy for some time and it goes back down again. When I have green tea instead I don't experience the same.
7. Fruits for snacks
Having fruits for snacks is such a great option. I started having oatmeal bars thinking they were healthy but they were actually filled with so much sugar. So now I just have apples as snack between meals.
I also love strawberries or peaches with yogurt. Yum!
8. Stovetop popcorn for microwave popcorn
Microwave popcorn is literally killing your insides! It might even lead to lung problems. So switch to stove-top ones. You can add honey or cheese on top of them after they're cooked.
9. Nuts for candy
If you like munching on candy, try having nuts as a healthy munching snack. Try almonds or walnuts.
10. Yogurt for cream
Yogurt is great for your metabolism and gut. Try having it instead of cream in your salads.
11. Spinach or for iceberg lettuce
I love iceberg lettuce but it's actually not very nutrient dense. Have other green leafy vegetables in your salad like spinach, kale, romaine lettuce, swiss chard, etc
Spinach and kale make amazing green smoothies too which are super full of nutrients.
12. Cream cheese or peanut butter instead of jam
Jam is full of sugar and preservatives. Try having cream cheese or peanut butter. They have high protein content. If you can get organic or homemade ones, that's even better!
13. Brown rice for white rice
Honestly, it didn't make a huge difference to my health. I get them because of the 'organic' label on them. You can also have quinoa.
How long does it take to see results from clean eating
It depends on your goals. If boosting mood and energy is your goal, it'll take atleast a week. If you want to lose weight, you have to do it consistently for atleast a month. I can't say about hormone balancing, but I know my sister tried clean eating for about 2-4 months and she got pregnant.
I'm actually still figuring out hormone balancing and I will write about that separately in another blog.
Final thoughts on getting started on eating clean
Don't quite everything at once!
If you quit everything all at once, you will end up crankier than before. You also don't want to completely give up on junk food either. You want to switch to clean eating in a sustainable way.
I have created a cleaning eating grocery list to help you ease into clean eating bit by bit and added it to the resource library. You can get access to it here. You can print it out and take it with you every time you go grocery shopping.
Related articles
You might also enjoy reading these:
Did this blog motivate you to start eating healthy everyday?